Ashley Owens from the United States had been hearing about Dream Love 1000 from her best friend Courtney who kept mentioning how it helped her meet her current boyfriend and how when she wears it guys just seem to almost follow her around. So, Ashley decided to try it out for herself and bought it from their website directly and see what happens.
Her best friend and her decided to get dressed up for a night out on the town and Ashley sprayed Dream Love 1000 on her before heading to the Sand Beach Bar. When she arrived, she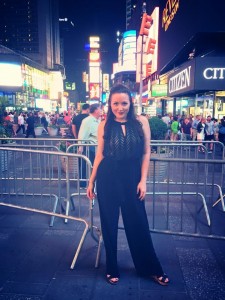 started dancing and mingling with the people surrounding. She noticed there was this one guy who seemed to always be around where she was and he then approached her and offered to buy her a drink.
They clicked immediately and sparks started flying. He was so passionately intrigued by her presence and spent the remainder of the night getting to know her.
Towards the end of the night she asked him what made him so interested in her for the night, and he responded saying that there was something about her aura and her aroma that attracted him to her. Every time he was near her, he couldn't help but move closer. It was after he said this that she realized the spray really did work. Ever since that night, Ashley has been a loyal customer of Dream Love 1000.