IT WAS LOVE AT FIRST SPRAY.
It was in the summer of 1998 when Dream Love 1000 was researched and developed and officially launched in the first quarter of 1999.
The creation of which can be said as a breakthrough when it comes to the "Attract Your Man" concept! Riya Dawidowicz's positivity and foresight for the betterment of women today paved the way to make her vision and goals a reality.
Broken relationships, friends constantly being rejected or bullied, husbands losing interest in their wives and the such would appall Riya, and all this affected her and this is how she first came up with this unique one of a kind "Real Attraction" perfume which has acted as the most effective cupid and answer to solve any woman's problems when it comes to their love lives, friendships, self-esteem and even seeing enhancements in their careers.
Riya sought the help of Sofia David, a perfume expert in England, and together through meticulous research and sourcing of best ingredients, they came up with a "perfect" perfume that will create a "bridge" to connect the attraction of a man to a woman. A perfume that will bring forth "the real scent of a woman" as Al Pacino said in his movie, "the scent of a woman that you wanna wake up each morning". Thus, Dream Love 1000 was born.
A PERFUME WITH ATTRACTION.
The world known seductive "White Musk" from England was Infused with a natural aphrodisiac ingredient that can increase and activate men's "Attentive and Attraction" receptors making Dream Love 1000 the world's First Ever 'REAL ATTRACTION' fragrance and making myths a reality!  This unfathomable compound has in the last 21 years changed the lives of over 5 million women who have seen and felt the "magic" that this perfume brought to them.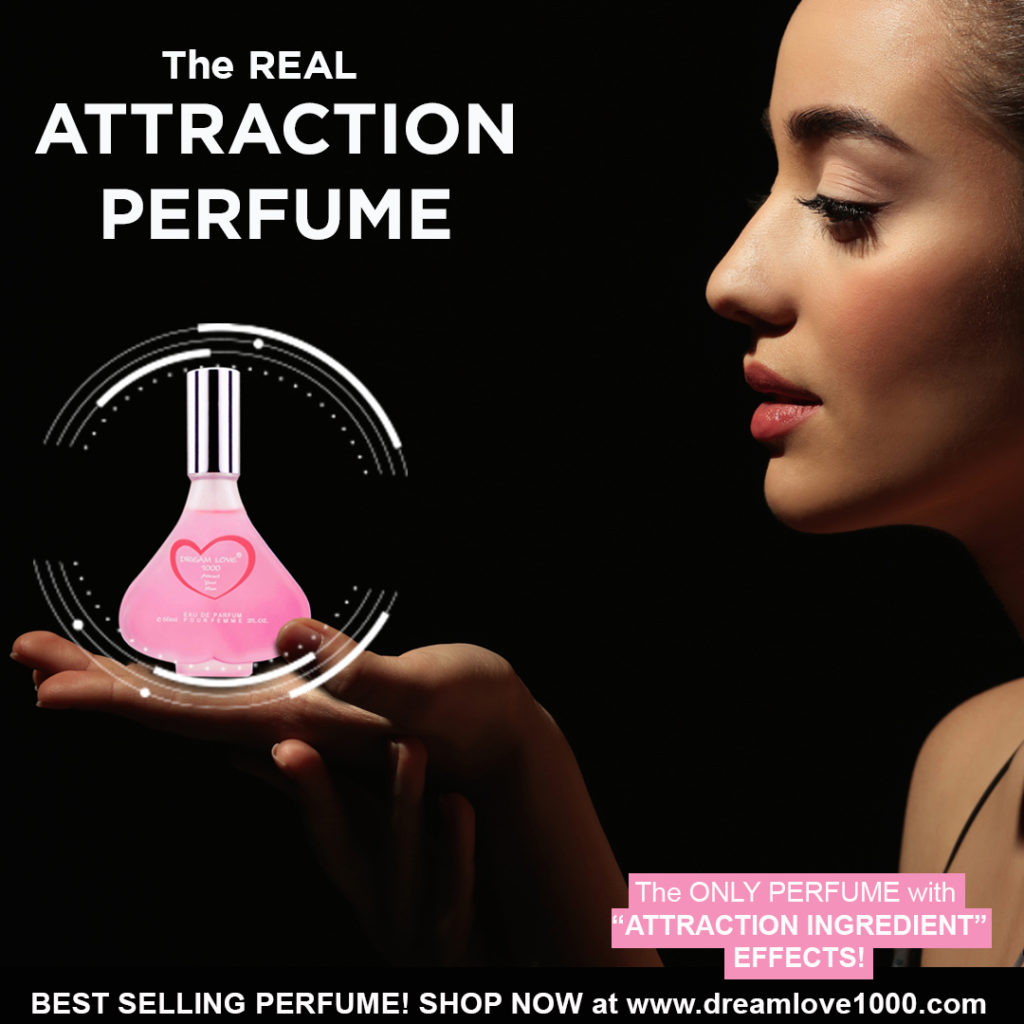 "SPRAY" THE LOVE
Success is not only measured by money or cash, success is more valuable if its measured by the number of lives touched and changed.  Such is the success story of Dream Love 1000. Its effects led to creating ever-after's, mending broken relationships, boosting self-esteem and even soften rising tempers.  A "spray" of Dream Love 1000 can do wonders.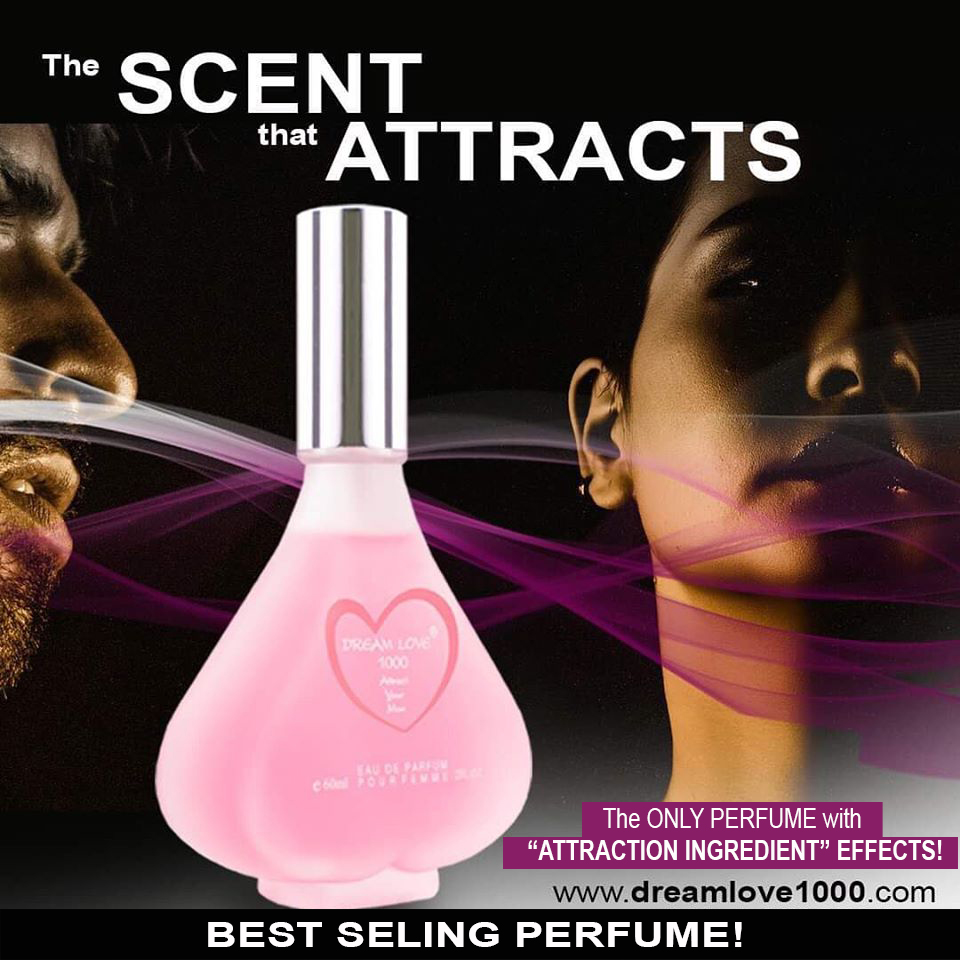 Lamak Traders, the company behind this breakthrough perfume, has also came up with Dream Love 1000 5-in-1 Essence Lotion.  Another quality and uniquely effective product of Lamak Traders that boasts of 5 beauty benefits in one lotion: Double UV Protection Whitening; Enhanced Body Shaping and Slimming; Super Anti-Aging properties taking years off; Extra Protein D and E moisturizing, making your skin feel smooth, supple and nourished . Also infused with the famous Sexual Attraction ingredient of Dream Love 1000.
BE DESIRED.  BE LOVED.  Experience the sense of scent-tillating. Get dreamy with Dream Love 1000. Now available at Amazon for US buyers.