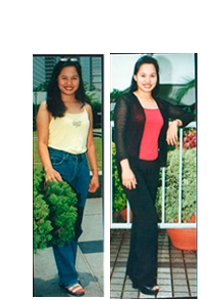 Bathing under the California sun is said to be one of the best experiences anyone from the East Coast would have.
For 29-year-old Filipino American Kay Santos, it meant more than that. As a lifeguard, she worked under the sun five days a week – this meant her skin was being exposed to heat and ultraviolet rays more than anyone else who loves going for a swim.
Kay has been doing this job for few years and had wanted to give up because her skin started turning dry and dark. She also noticed wrinkles developing on her forehead. Despite using a high-SPF sunscreen and eating a healthy diet, her skin was ageing fast.
She just could not leave the job and find one that would keep her indoors as the pay was good. It was just a coincidence when a friend working as a nurse from Los Angeles told her about the upgraded version of Dream Love 1000® 5 in 1 body lotion .
Her friend mentioned that the lotion contains plant extracts that protects skin from sunrays. It has allantoin and shea butter which eliminate dry skin, fine lines and wrinkles. More importantly, the vitamin D and E help boost a supple, clearer and younger-looking skin. It is non-allergenic and has been tested by the Research Institute of Physiological Activity. It's made in England carrying a Japan-quality seal.
Kay went online to www.dreamlove1000.com and purchased a tube. In no time, she was able to notice incredible changes on her face. The wrinkles decreased by 60% and her darkly-tanned skin started to whiten. Her skin tone maintained the suppleness and fairness even though she was continuously on the job.
She found out the best weapon and protection against the sun with this wonderful lotion, allowing her to enjoy the things she loves the most – saving lives, swimming in the beach, and basking under the California sun.