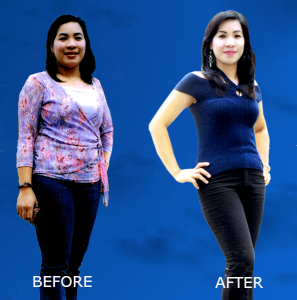 Vilma Malong, 36 years old from Anaheim, always wanted to get back into shape after having her 3 children.
She said she had tried various products for whitening and slimming and even slimming pills, though a lot of the time she would come back to ground  zero. She also mentioned that there were some which even had bad side  effects and did not suit her skin.
She came to learn about Dream Love 1000® 5 in 1 Body Lotion when she searched the name after many of her colleagues at work recommended it  to her. She found their website www.DreamLove1000.com right on top of  the first page of Google once she typed in the product's name.
Without hesitation, she bought a tube from their online store and  anxiously waited for it to arrive. She received the order and started using it in  the morning and evening as instructed.Just within a few days she saw beautiful changes to her skin and  she said she could actually feel her skin firming up and the smooth texture  was just such a good feeling.
She liked the lotion's effect so much that she ordered another tube even  before she finished the first one. In about a month of usage, Vilma saw  amazing visual effects this product from England brought about to her body  and appearance. "I feel sexy again" is what Vilma uttered to us in a  whisper.
Her waist line dropped by an incredible 4 inches to a 27 and you  could see the many inches she lost from her hips, legs and thighs which are  the toughest places to lose that ugly cellulite for us ladies. Vilma has already  stopped using the lotion for a while but you could still see how young, slim  and white she still looks compared to what she did before. She told us that she now buys a lot of sexy clothes which she so longed to wear.